When you're new to a city or a locality, finding a good dentist nearby can be challenging. Having a good dentist who can provide quality dental care for your family is important and not something that you can compromise on. Looking for a good dental clinic can require a great amount of research and asking around. Here's a complete guide on how to find the best dentist in Las Vegas.
Understand what you need in a dental practice.
The best dentists are not always the closest ones, even in Las Vegas. It is important to know your priorities before you start looking for a dental practice. Are you looking for the cheapest dentist or the one with the best reputation? Just because a clinic is popular, it does not mean that they are the best dentist for you. The most important thing to consider is your comfort level with the dentist and their staff. A good professional will be able to put you at ease and make you feel comfortable during treatment.
Make a list of dentists in your area.
It's difficult to find a good dentist, right? You may have heard this from friends or family, but it's a fact. It's so common that it's known around the world as the "dentist paradox." In a world of 7 billion people, how can you be sure that your dentist isn't going to damage your teeth or cost you a fortune? And how can you make sure that he or she is actually good at dental work? After all, it's not as easy as just driving around town until you spot the most popular or best-looking dentist.
You can start by asking people in your network or vicinity about their preferred dental office. I find that the yellow pages still work the best because they have a listing of all the dentists in the area. I usually go through the yellow pages and call each office to get more information. By doing this, I get to talk to someone in the office and find out which dentist is the best one for me. You can also get a list of dentists from the Nevada Dental Association.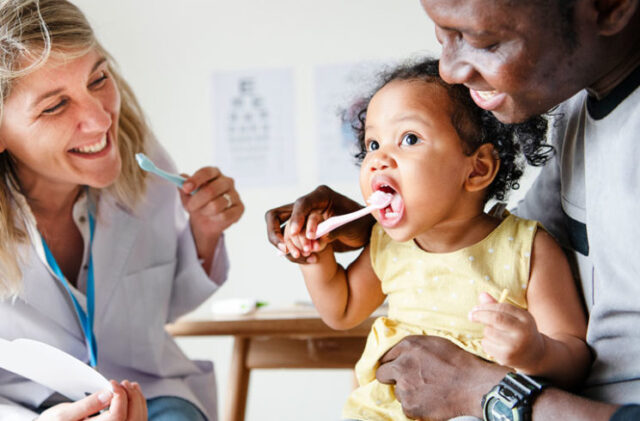 Narrow it down to two to three dental offices by going to their websites.
When you narrow down your list to two to three dental offices, you can visit their websites to learn more about the dental office, their work, their services and prices. You can also visit their Facebook pages and read their reviews on Google. You can also call each office to get more specific information.
Conclusion
Looking for a good dentist in Las Vegas can be a daunting task. With so many options, you can feel even more confused about where to turn for professional care. It's important to find a dentist who will get to know you personally, listen to your concerns, and deliver high-quality care. If you're looking for a trusted dental clinic in Vegas, look no further than Spanish Hills Dental, with its technologically advanced care and experienced and supportive staff.
Give us a call at 702-257-9444 today.